First of all, make sure you have been connected successfully by checking the signal symbol on the lower left of the MT4.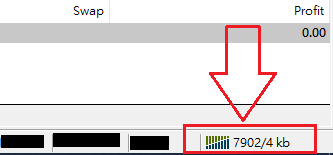 If you have successfully logged in, please right-click the 'market watch' panel and click 'show all' to show all the products.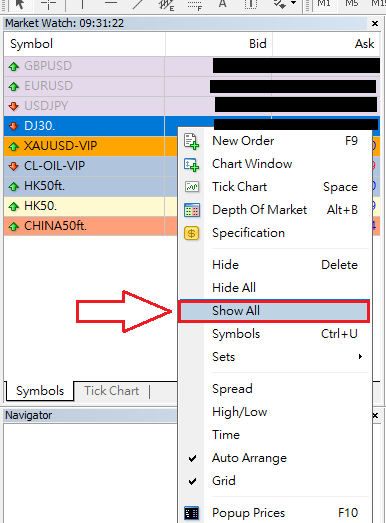 Close the graph and re-open a new graph from the market watch panel.