The greyed-out forex pairs that have no suffix are only used as a reference for the exchange rate of index products in different currencies, and can not be traded.

please right-click the 'market watch' panel and click 'show all' to show all the products.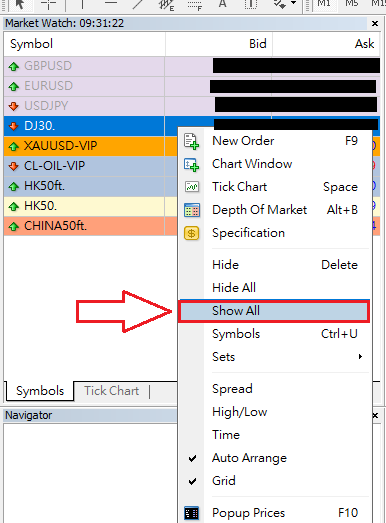 And choose the symbols that have suffixes the Forex pairs, gold, silver, and oil.
Other products such as commodities, shares, or indices, do not have suffixes.
Please note, some products such as index, oil, or shares have their trading hours and you may check the trading hours by right-clicking the symbol and choosing "specification".