For the deposit:
Click 'Deposit' on the navigation bar to start the deposit fund. You may then choose your preferred deposit method on the page.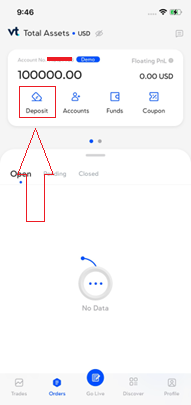 For the withdrawal:
Click 'Orders', then click 'Funds', you may click the 'Withdraw' button to withdraw your funds.
Fill in the amount, then choose a payment method, and make sure to tick the disclaimer after you have read and agreed to it.