The term Forex order simply means how you will enter or exit a trade. When you're trading Forex, you have many more options at your fingertips to take advantage of trading opportunities, both now and in the future, than just simply buying and selling at the current market price and we go through your options here.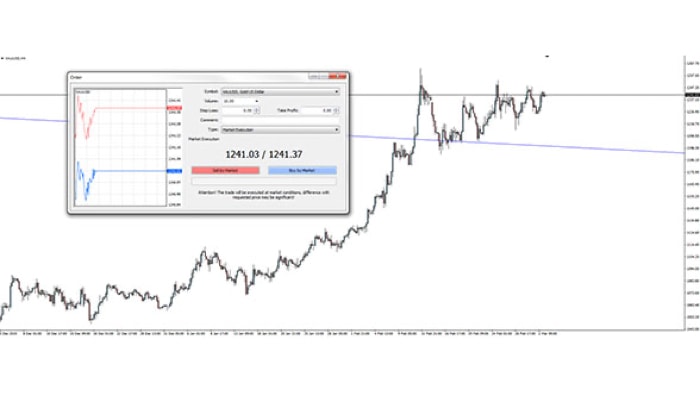 A market order can be both a buy or sell order that will enter you into a trade at the current market price. That is the price you see right now on your MT4 chart. If you enter a market order then you will be instantly entered at the best available price.
Market orders are best used when you see a trading opportunity that needs you to act quickly. Click buy/sell at market and you're in the trade instantly. For example, the bid price for AUD/USD is currently at 0.7228 and the ask price is at 0.7230. If you wanted to go long AUD/USD at market, then you would be entered at the ask price of 0.7230. You would click buy and your VT Markets MT4 platform would instantly execute a buy order at that exact price.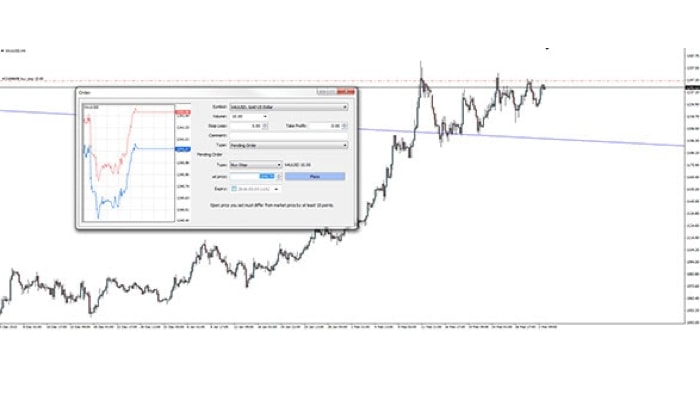 A stop order can be both a buy stop, or a sell stop and is used when you would like to buy above the market or sell below the market. This is best used for trading breakouts or trend continuation strategies when you want the market to just keep going.
For example, AUD/USD is currently trading at 0.7230 and is trending upward. You believe that price will continue to go up, and actually break-out of resistance at 0.7300. Instead of sitting in front of your computer and hitting buy at market, possibly missing your perfect entry price, set a buy stop order at 0.7300. You don't have to be in front of your computer when price hits your stop order.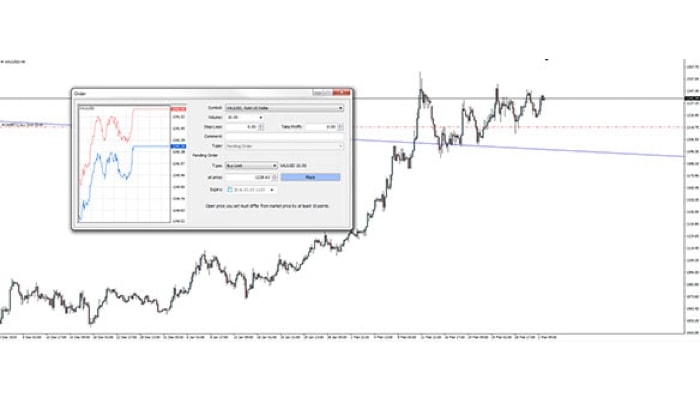 If on the other hand, you think that price will reverse when it hits a certain price, you can use what is called a limit order. Limit orders can be either a buy limit, or a sell limit, depending on which way the market is headed before your expected reversal. A buy limit is used to by below the market and a sell limit is used to sell above the market.
For example, AUD/USD is currently trading at 0.7230 and your analysis tells you that resistance at 0.7300 will likely hold so you want to short if price reaches this level. You can either sit in front of your trading station and wait for price to hit 0.7300 and sell at market, or you can use a sell limit order.
The best way to understand the different types of Forex orders are to use them under real trading conditions on a VT Markets MT4 demo account.