To deposit via this channel, please log into your Client Portal and follow the steps below.


1. After successfully logging in to the client portal, please click the "Deposit funds" icon in the middle of the interface. Alternatively, you can click "Funds" in your left menu and go to the "Deposit funds" page.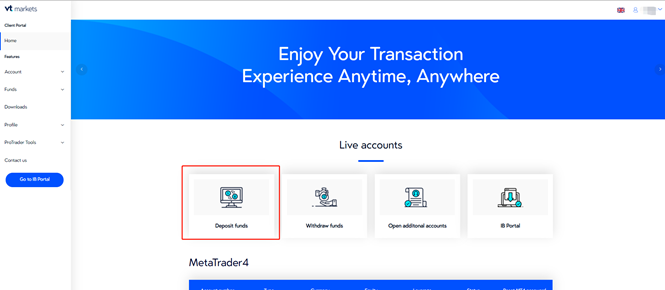 2. Press the "Thailand instant bank transfer" icon.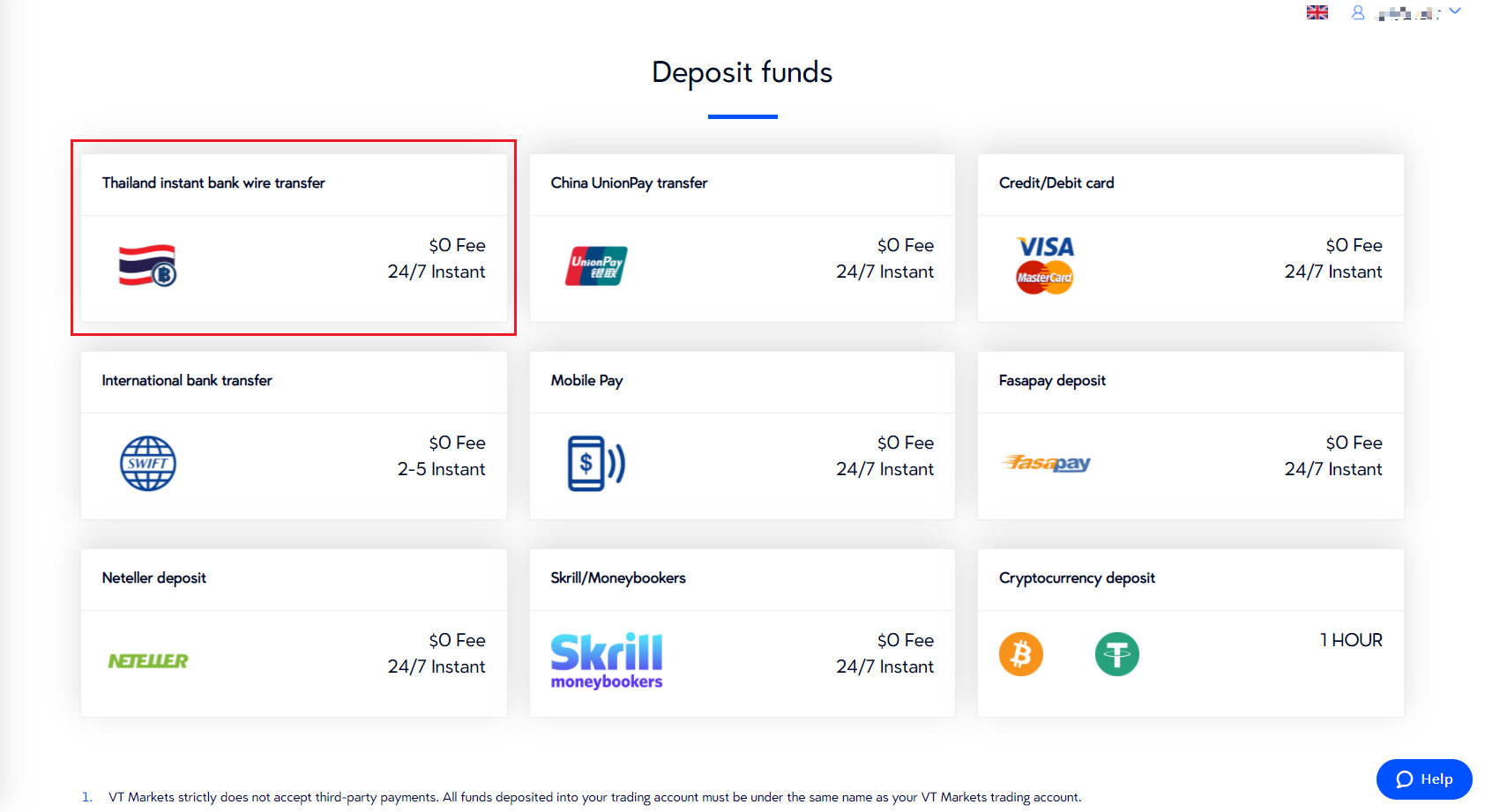 3. Select the MT4/MT5 trading account where you want to deposit, fill in the amount of deposit, and the Important notes (If any). Then, press the "Submit" button.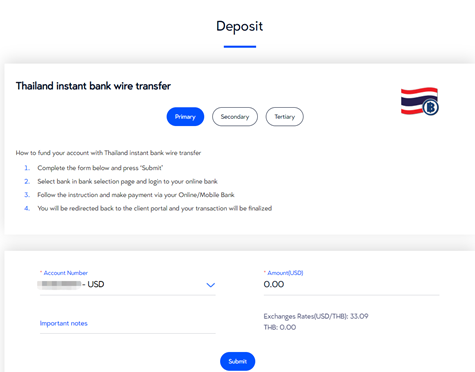 4. You will be transferred to another page. Please check all information on your left upper corner is correct. After confirming, kindly log in to the online bank app, scan the QR code and finish the transaction.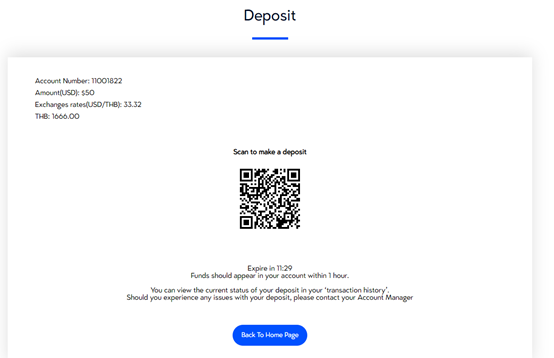 【Notes】
1. There're different limits on each channel of this deposit method. Please check the following table for more information: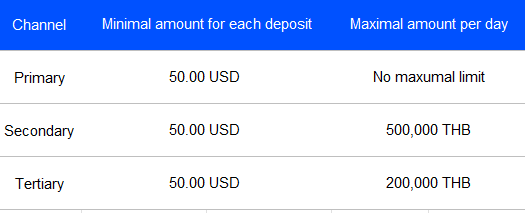 2. The bank account for the deposits must be in your name. VT Markets doesn't accept any deposit from a third party.

3. Please note that the QR code is non-reusable. Please re-submit another deposit request and get a new QR code for each new deposit.

4. If you had successfully deposited for over 30 minutes when it hasn't hit your trading account or you cannot make a deposit, please contact Live Chat or send the transaction confirmation/receipt or the screenshot of the error message to info@vtmarkets.com through your registered email for further check.