To deposit via this channel, please log into your Client Portal and follow the steps below.

1. After successfully logging in to the client portal, please click the "Deposit funds" icon in the middle of the interface. Alternatively, you can click "Funds" in your left menu and go to the "Deposit funds" page.


2. Press the "Vietnam instant bank wire transfer" icon.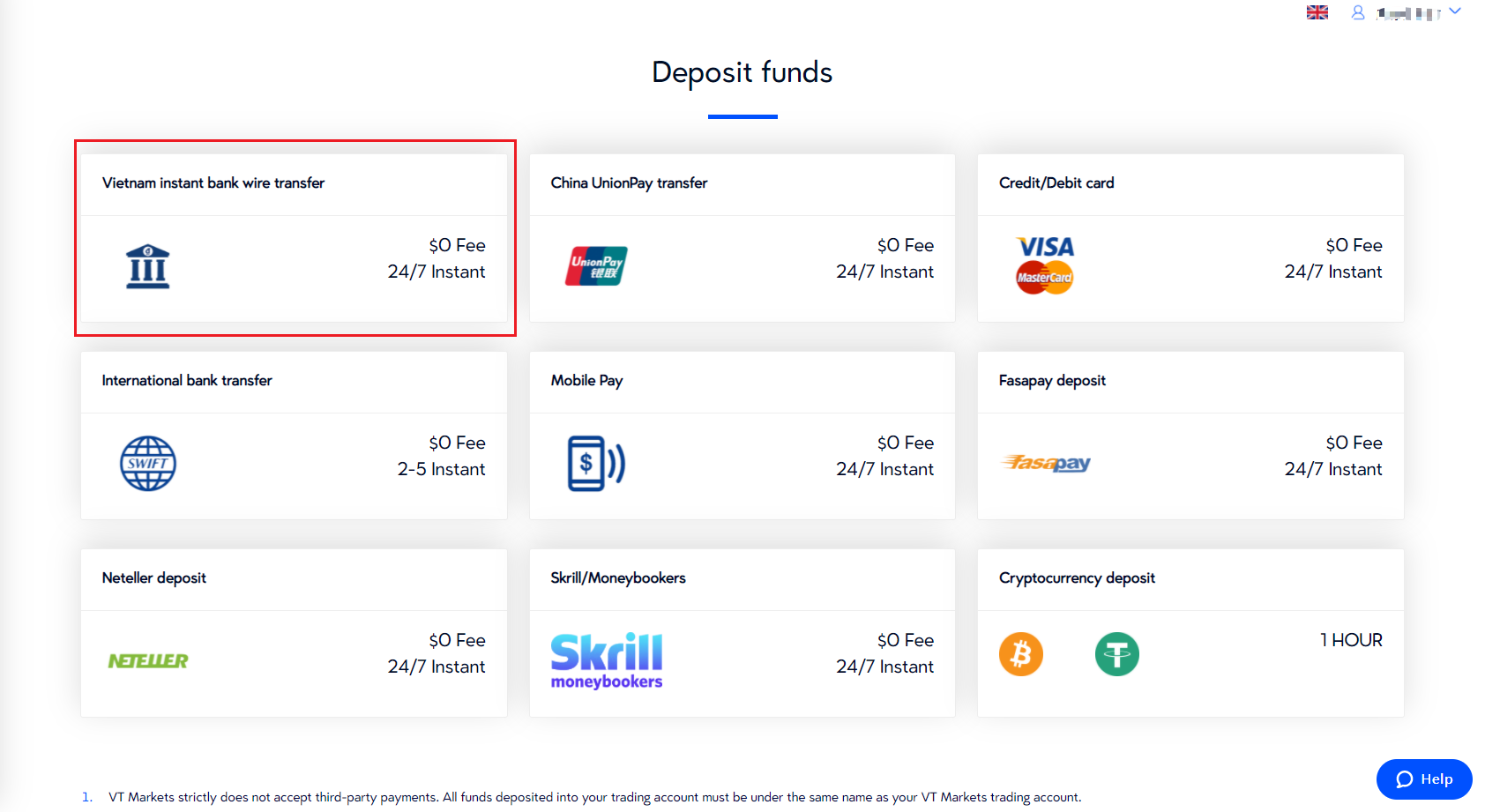 3. Select the MT4/MT5 trading account where you want to deposit, fill in the amount of deposit, and the important notes (If any). Then, press the "Submit" button.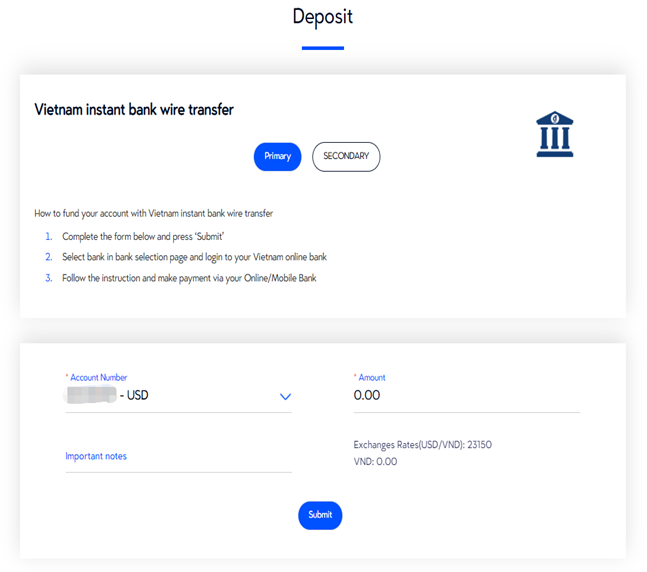 4. Select your bank and confirm the order details, then press the "Submit" button.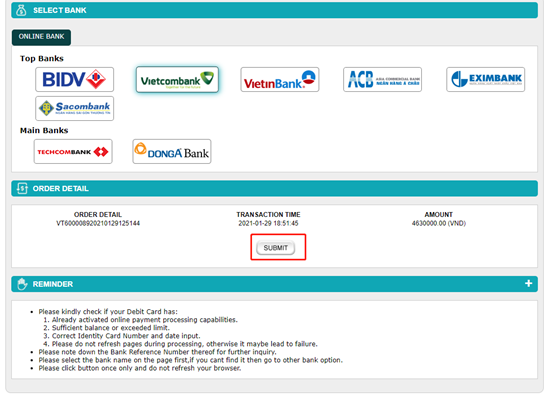 5. Log into your Online bank, follow the instructions and complete the payment.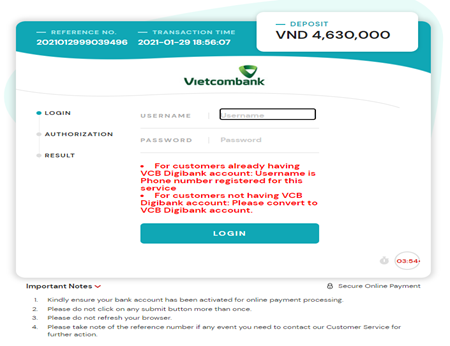 【 Notes 】
1. The amount range for each deposit is between 50 USD and 300,000,000 VND. Please note that if you are using QR/Momopay/Zalopay, the deposit amount is limited to VND 20,000,000 only per transaction.

2. We do not accept deposits from 3rd party, any 3rd party deposit will be returned to the source account.

3. Please note that the "requested deposit amount" should equal the "actual deposit amount." Any mismatch between the numbers might cause a delay or make the deposit fail.

4. Please fill in the deposit notes based on the instructions and be aware of the correctness of the payee's account details.

5. If you need to deposit several times, please do not directly transfer the funds to the previous payee's account.

6. The deposit will hit your trading account within 30 to 60 minutes after the transaction is completed. The actual time of the funds reaching your account depends on the financial institution that processes this transaction.

7. If you have successfully made a deposit, but it hasn't been credited to your trading account over the mentioned processing period; or you are unable to deposit, don't hesitate to get in touch with our Live Chat or email deposit@vtmarkets.com for further assistance with following things:
a. Your MT4/MT5 trading account
b. Screenshot of transaction with payer and payees' details, amount, and transaction time / Screenshot of the error message for the unsuccessful payment