To deposit via this channel, please log into your Client Portal and follow the steps below.

1. After successfully log in to the client portal, please click the "Deposit funds" icon in the middle of the interface. Alternatively, you can click "Funds" in your left menu and go to the "Deposit funds" page.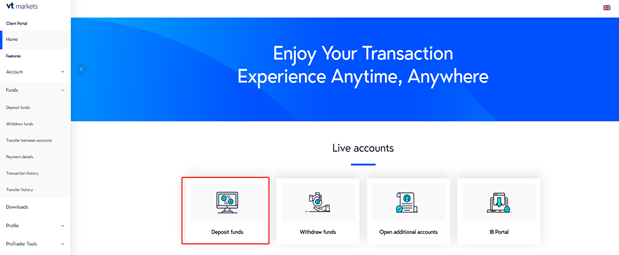 2. Press the "Credit/Debit card" icon.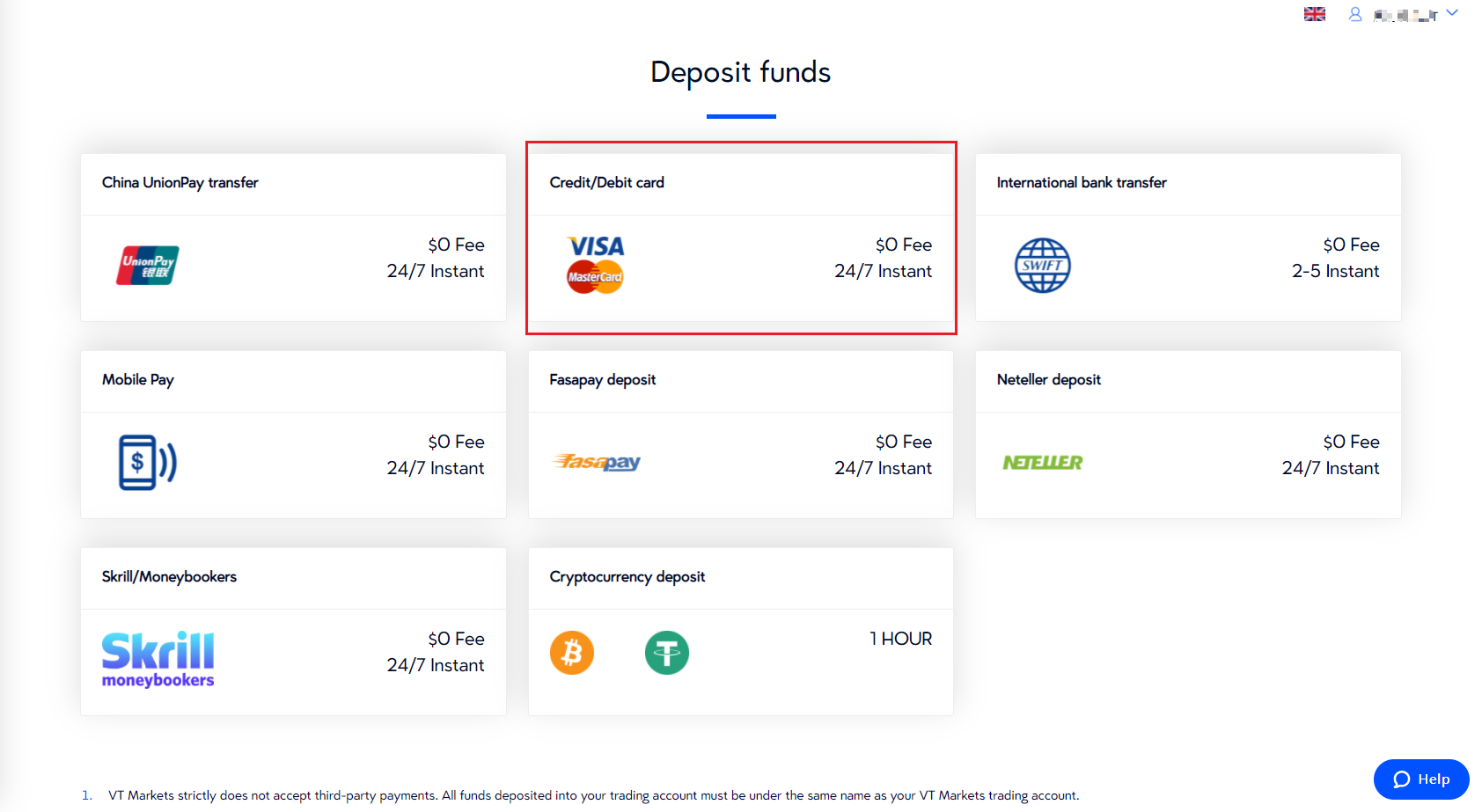 3. Select the MT4/MT5 trading account where you want to deposit, fill in the amount of deposit and your Credit card information. Then, press the "Submit" button.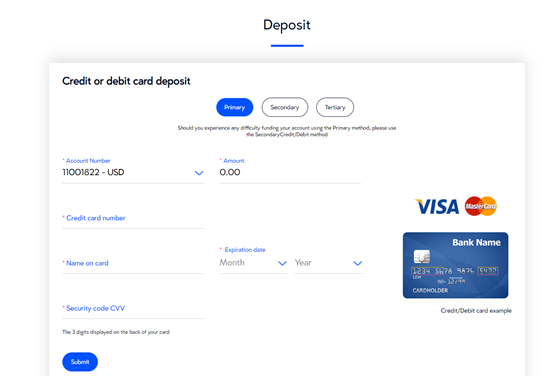 4. You will be redirected to the payment gateway page to 3D secure. Please fill in your OTP password.
*If you do not know your password (or you have not set up 3D Secure), you have any questions please contact your bank, who administrates 3D secure and who should be able to help.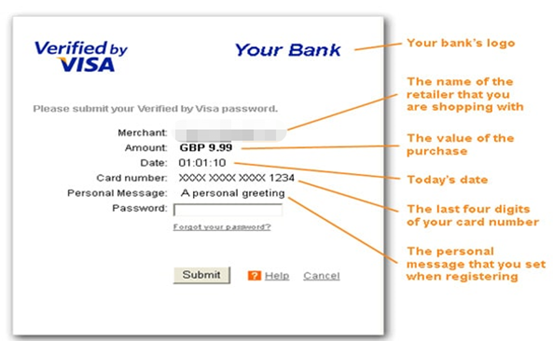 【 Notes】
1. Credit Card deposit method is only applicable for clients living outside mainland China

2. Deposit Amount: 100 - 1,000,000 account base currency

3. We do not accept deposit from 3rd party, any 3rd party deposit will be returned to the source account.

4. If it's the first time you use Credit card for deposit, and the card doesn't support 3D verification, the deposit will need to process manually. Please contact our Live Chat or email deposit@vtmarkets.com for further assistance with following things:
a. Your MT4/MT5 trading account
b. Screenshot of successful transaction

5. If you had successfully deposited but it hasn't hit your trading account or you cannot make deposit, please contact Live Chat or send the transaction confirmation/receipt or the screenshot of the error message to deposit@vtmarkets.com through your registered email for further check.

6. Your credit card must be under your name, virtual cards, prepaid cards, commercial cards and company cards are not acceptable.

*Example of an acceptable credit card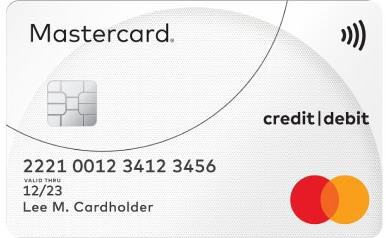 *Example of an unacceptable credit card