To deposit via this channel, please log into your Client Portal and follow the steps below.

1. After successfully logging in to the client portal, please click the "Deposit funds" icon in the middle of the interface. Alternatively, you can click "Funds" in your left menu and go to the "Deposit funds" page.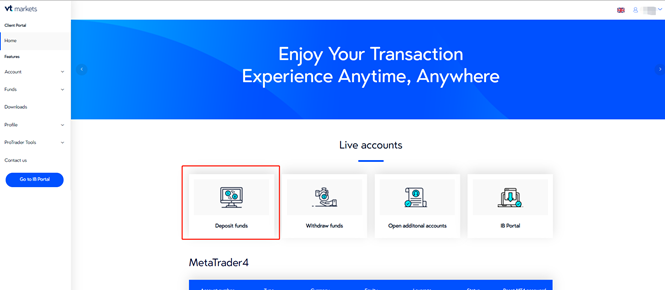 2. Press the "EU Instant Bank Transfer" icon.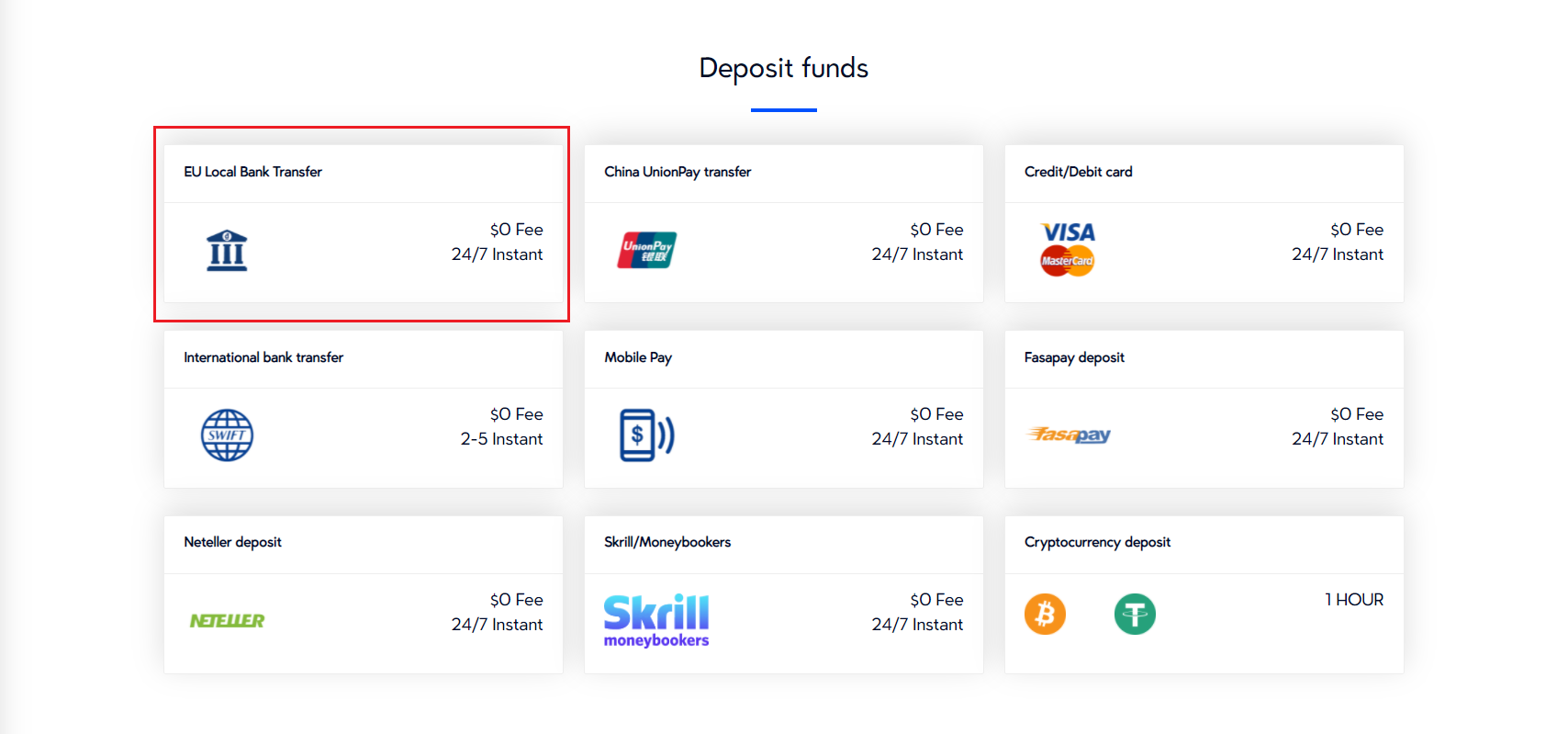 3. Select the MT4/MT5 trading account where you want to deposit, fill in the amount of deposit, and the Important notes (If any). Then, press the "Submit" button.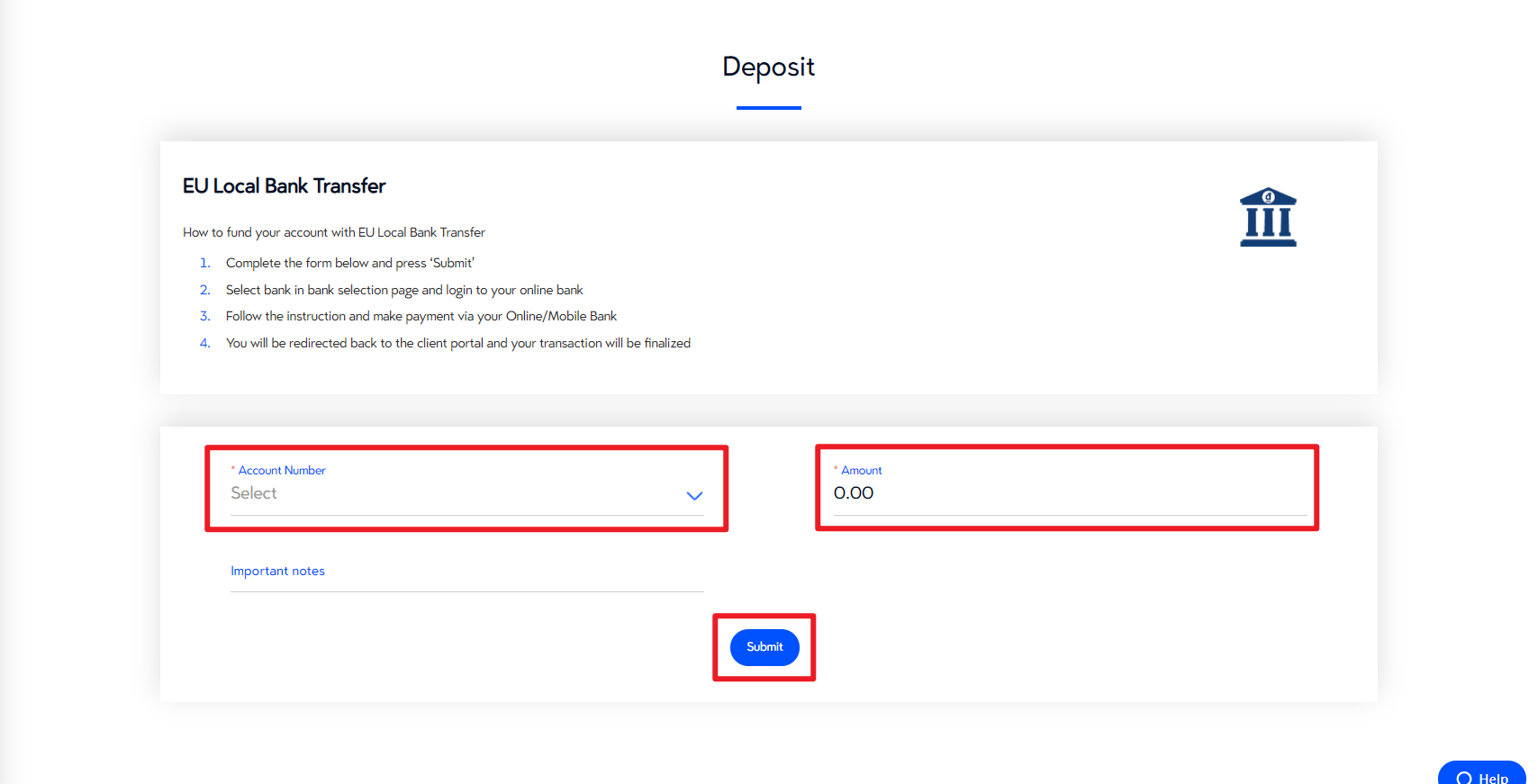 4. You will be led to another page to confirm the merchant details and the amount of the deposit.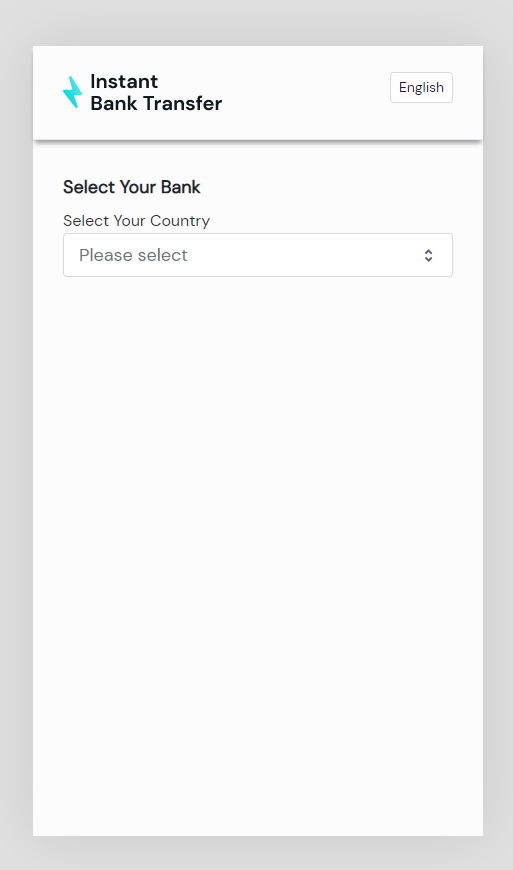 5. Complete the transaction on your online bank.


【Notes】
1. The bank account for the deposits must be in your name. VT Markets doesn't accept any deposit from a third party.
2. The deposits take 0 to 5 business days to complete, you may contact our Live Chat or send the transaction confirmation/receipt or the screenshot of the error message to
info@vtmarkets.com
through your registered email for further checking.
3. Minimal amount of each deposit transaction is 50.00 EUR.
4. This method is only available for a trading account with EUR or GBP currencies trading account and other currencies accounts will not show up on the trading account selection.
5. You will have to choose the International Bank Transfer method as your withdrawal method if you deposited by using this method